Summer festivals in Larnaca, Cyprus, 2023
Summer is just around the corner, and if you're planning to visit Larnaca, Cyprus, in summer 2023, get ready for an exciting line-up of festivals! Larnaca, located on the southern coast of Cyprus, is a city that knows how to celebrate. From traditional folklore dances to contemporary music concerts, mouth-watering food, and wine events, there's something for everyone. Larnaca summer festivals should be considered whether you're a local or a tourist visiting Cyprus for the first time. So pack your bags and prepare yourself for an unforgettable experience as we explore the top summer festivals in Larnaca!
The warm Mediterranean climate makes it the perfect destination for outdoor events during the summer months. The city's festive atmosphere is contagious, bringing locals and tourists together to celebrate life and culture. At these festivals, you'll have the opportunity to connect with people from all over the world who share your love for art, music or cuisine. It's an excellent chance to make new friends while having a memorable vacation. Join us this summer as we celebrate our vibrant community through these fantastic events!
In the article below, I will share three festivals I have pinpointed and believe would be great to experience! Remember that this is not a paid article or promotion, and it is my recommendation based on what I think would be enjoyable; plenty of festivals over the summer months will take place all over the island.
Larnaca Flood Festival – June 2023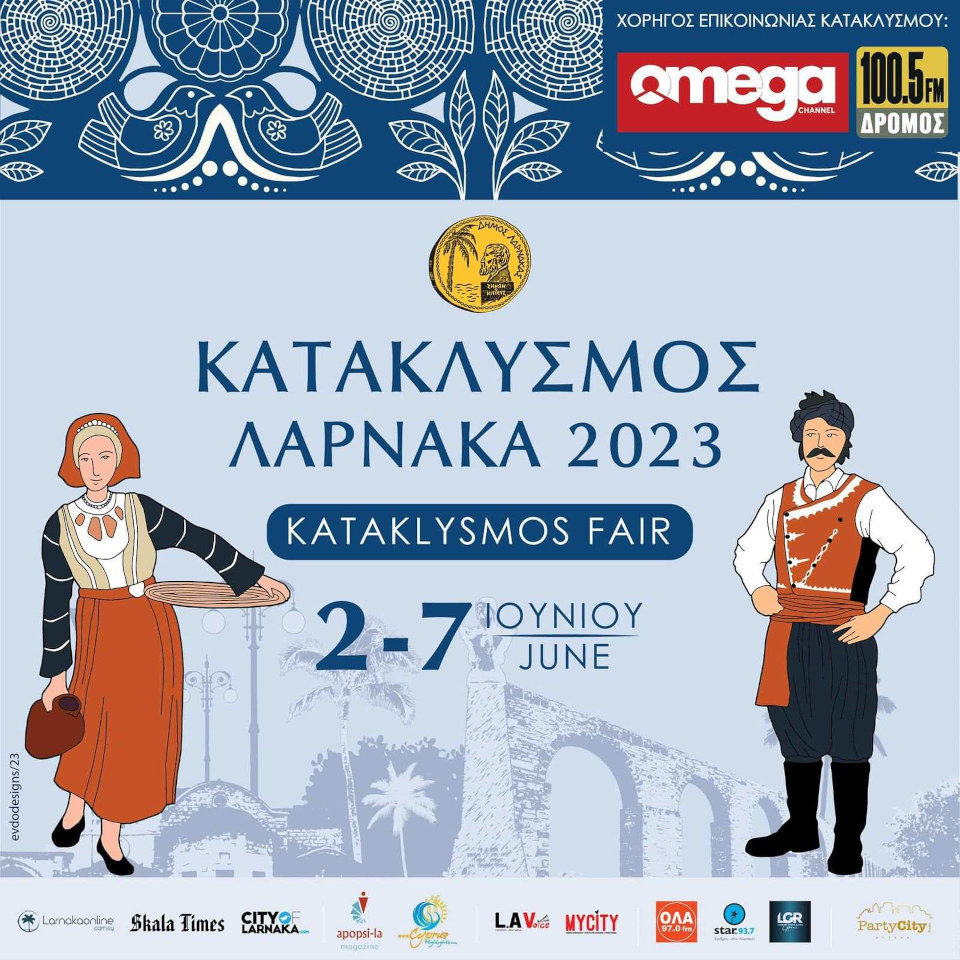 First and foremost, Larnaca's Flood festival - Larnaca Kataklysmos Fair or as we locals say it Κατακλυσμός (Greek word), is one of the most well know festivals held in Cyprus, at least for the summer months. Flood festivals are running in all coastal cities in Cyprus during June. However, Larnaca is very well known as the queen of the flood festivals.
Larnaka has hosted the largest festive flood gathering on the island for over a century to commemorate Pentecost.
During this week, Finikoudes coastline is full of countless small kiosks, street food including local sweets (Loukoumades) stands, shops selling crafts, lucky games, souvenirs, gifts, toys and generally everything you can imagine. The festival is not limited to selling things; many enjoyable activities are taking place also, famous local singers (and not) are performing on stage, shows take place, even dance performances, local poetry and theatre! During most days of the festival, exciting fireworks are also taking place just above the seafront of Finikoudes in Larnaca.
The event has no entry fee, and anyone can walk around and enjoy it; the street is also closed that week.
Date: 2.6.2023 – 7.6.2023
Location: Finikoudes, Larnaca
Admission fee: Free
Specific schedules: Will be announced soon on the website of the Larnaca Tourism Board.
More information: https://www.larnakaregion.com
Cyprus Craft Beer Fest – June 2023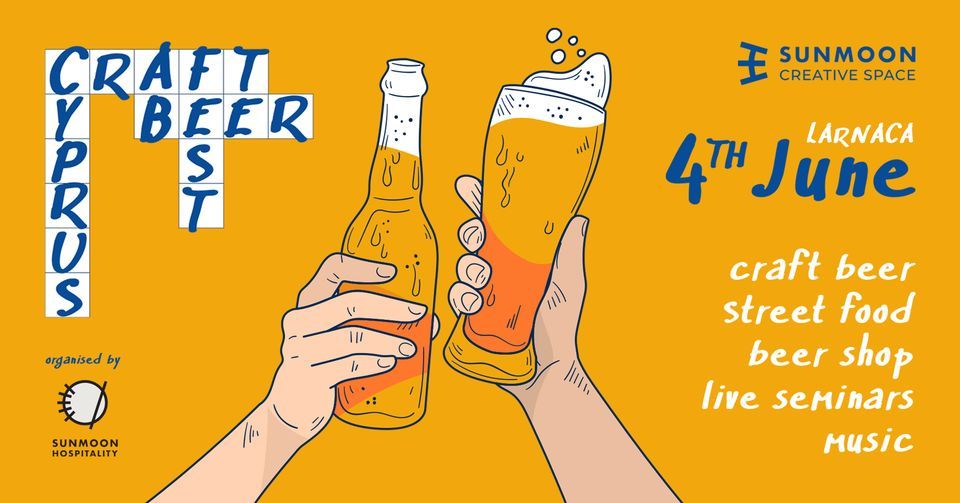 If you are a craft beer enthusiast, this is an event you cannot miss! Cyprus Craft Beer Festival will take place in the heart of Larnaca City.
Eleven Cypriot microbreweries from over the island will be in Larnaca and handing out beer for tasting. The event will have well-known street foods and some of the best local DJs.
The bartenders will perform beer seminars, beer-making demonstrations, and beer cocktails.
Date: 04/06/2023
Time: from 12:00
Location: Sunmoon Creative Space, Ayiou Lazarou 77, Larnaca
Admission fee: Free
Feggaros Festival - August 2023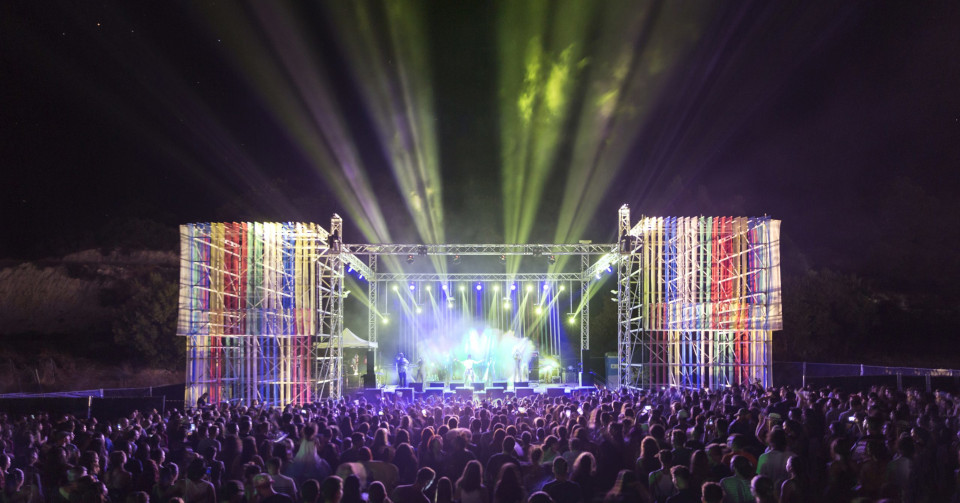 Feggaros music village is running for the tenth year in a row. The festival is in a small village in Larnaca outskirts named Kato Drys. The number of artists lining up is huge! More than 30 local and international artists & bands will join us for one of the most significant music events of the year. If you are a music enthusiast, the Feggaros festival is the choice. There is a campsite and various places you can get accommodation in the actual village or nearby villages.  
Date: 27.7.2023 -1.8 2023
Location: Kato Drys, Larnaca
Admission fee: EUR36
More information: https://www.fengaros.com
How to get to Larnaca, Cyprus
Getting to Larnaca is easy and convenient since the city has an international airport serving numerous airlines worldwide. If you're coming from Europe or other neighboring countries, you can fly directly to Larnaca International Airport. Alternatively, regular ferry services connect Cyprus with Greece and Israel if you prefer to travel by sea. From Limassol Port, located just a short distance from Larnaca City Centre, visitors can easily hire a taxi or take public transportation to reach their destination.
For those who want to explore the country at their own pace or have more freedom in terms of mobility during their stay in Cyprus,
renting a car from Larnaca
is an excellent option. Many reputable rental companies operate out of Larnaca airport and throughout the city.
If budget-friendly travel is your preference, then buses offer affordable options for getting around town or traveling between cities within Cyprus. Both local bus services and intercity buses are available at various intervals throughout the day.
Conclusion
Larnaca is the place to be in summer 2023, not only for the love of festivals but for many other hundred reasons. The city boasts diverse activities, including sightseeing, cultural sights, memorials, and, of course, the most essential local & international food that caters to all tastes and preferences. And remember other festivals happening around town during this period!
The best part? You can quickly get to Larnaca by plane from any major European city or beyond.
So mark your calendar for next summer and plan a trip to
explore the city of Larnaca
for an unforgettable festival experience!